Shopping Cart
Your Cart is Empty
There was an error with PayPal
Click here to try again
Thank you for your business!
You should be receiving an order confirmation from Paypal shortly.
Exit Shopping Cart
| | |
| --- | --- |
| Posted on July 7, 2017 at 2:35 PM | |
Ok peeps! This week, right?!? WTF? It's ok…. really, we are all in this together.
I wanted to share a few things with everyone to help us get through this 'energy stuff' that is happening right now. I have spoken to a lot of people this week who are feeling out of sorts; emotional, tired, unmotivated…just plain yuck! Well, there is always a reason but most importantly is 'what can you do to feel better?!?' Here are some easy things that I do that may also help you manage how we are being effected by what's happening not only in the world right now, but also energetically.
Firstly, just a reminder that we are ever 'changing' and 'evolving' human beings! So, we need to ensure that we are paying attention to our 'whole' bodies…. not just the physical, but the emotional and energetic. But 'I have no time!' says that little voice in your head!! Do you REALLY want to feel better? If so, then just do it!
I will keep it real and simple;
1. Become aware. Stop for a second and become aware of your surroundings, get present in the moment.
2. Take your shoes and socks off and walk around on the floor 'barefoot' – better yet walk barefoot outside 'anywhere'. This is called 'Earthing' and will help you stay grounded and in your body. Do this often.
3. Close to the beach or water? Walk barefoot on the sand or in the ocean – Salt water 'cleanses' away unwanted energy's and helps you ground.
4. Can't get away? Take a salt bath…ahhhhhhh
5. No tub? Get a bucket, fill with salt & water, put your feet in it, simple, right?
6. No bucket? Fill up that sink…. you get the idea…
7. If you really need to get grounded; lay on the ground with your arms and legs straight out like a 'starfish'. YES! Trust me…you will feel SO much better. For an additional boost, envision your whole body sinking into the ground and growing big fat juicy tree roots. Do this for a minute at least.
8. Really need to shake off all those emotions? Angry? Sad? Frustrated? Tired? Go outside, anywhere (balcony) if you have it. And just shake 'everything' vigorously. Hands, arms, legs, head, shoulders…just rock it out! And BREATH – add some noises on the outward breath like an animal. Maybe a few 'blah's' with your tongue sticking out!
Still not feeling better? Ok let's take it up a notch into the more spiritual realm. This is the stuff I do!
1. Put up your guard! Yup you got it, I said that! What I mean is not to close your heart or shut yourself off for others, I mean 'establish clear energetic boundaries' so that you can go wherever you please without having other energies mess or mingle with yours. Visualize yourself wearing a superman cape or wonder woman shield before you leave the house.
2. Bust out that smudge stick! Sage, sweet grass or any sort of incense. Burn that sucker! Dance around in the smoke and clear your energy. An important thing to add is what you are thinking about as you do this; 'I bless and release all that no longer serves me NOW!' or simply think the words 'Clear Now'. That works too.
3. Light a candle or 2. Fire burns off unwanted energies.
4. One of my favorite tools is burning 'Palo Santo'. It is very powerful and clears and grounds energies!
5. Take a cold shower! Really…. I'm serious.
6. Grab a 'Smoky Quartz' crystal and hold on to it or put one in your pocket. Contrary to popular belief, size does NOT matter.
7. Connect with the rhythm of your own breathing. This will bring you back into your body and create a focal point for your brain!
8. Invite Archangel Michael over to your house! LOL! Ok well, metaphorically speaking that is. He is the most awesome of all protectors in the angel realm and has a huge light sword to cut energies if needed.
9. Lastly and MOST importantly: LOVE. You got it, open your heart, even if it's hurting…. Only light can expunge darkness, so turn on the light baby! Love yourself through the crap and the hard times. Really everything will be OK if you stay in the energy of LOVE. TRUST me!
Ok that about covers it for now! I hope that some of this may help you navigate not only the month of July, but for many years to come. Remember, it's up to you to take care of YOU. So, make that choice NOW. You can do it, I believe in you.
Much love and Light
Katja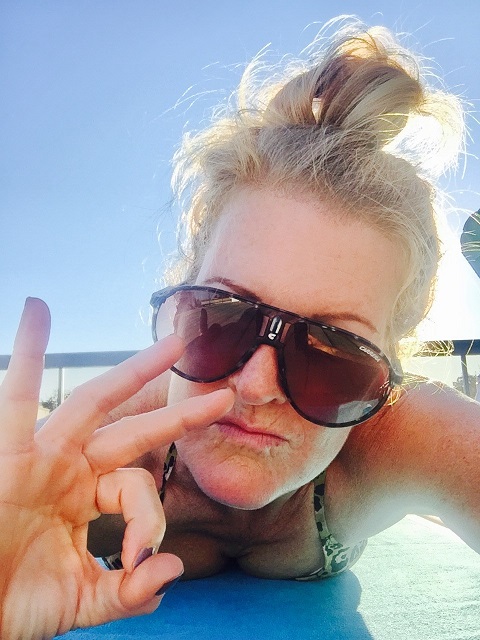 Categories: None
/